Tell your friends.......
Series 2 of this genius series starts this Saturday on BBC 4 at 9pm.  Great article in this week's Radio Times - handy hints for newcomers in the RT.  
Sofie Grabol  is wonderful - read her astonishing entry into acting in the RT.  
If you get really serious you can even go on a 'Killing Tour of Copenhagen!
You will suffer severe separation pains when the series ends, but the good news is that Series III is on its way!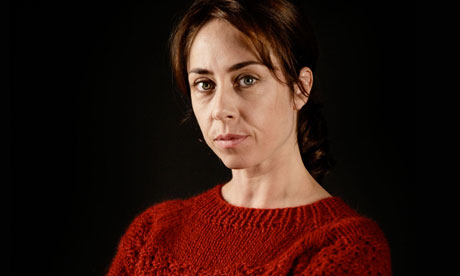 Søren Sveistrup heaves open a heavy wooden door and steps into a deserted Copenhagen police headquarters. Austere grey corridors give way to tatty interrogation rooms and lockers that have seen better days; in the main office huge bookcases are lined with files, 
desks littered with paperwork and laptops. Shadows congregate in every corner.
Which is just the way Sveistrup likes it. The writer of The Killing believes a thriller should look murky round the edges and what isn't achieved via the Danish weather – currently cold, windy and desperately trying to drizzle – is suggested by the authentic and surprisingly 
large set. We stroll about, pausing to chat in the meeting room, and loitering by Sarah Lund's desk........... Guardian write up by Vicki Frost HERE  
HERE
is a glimpse of how seriously people took the first series - my comment is at the bottom.